These tips will make building your house seamless!
CREATED WITH ROCKWELL SOUTH AT CARMELRAY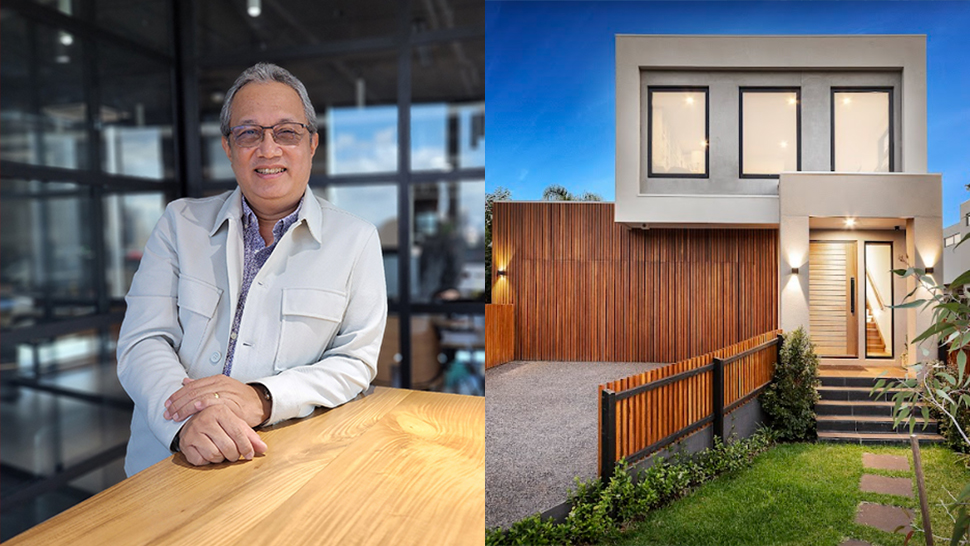 Building a house is both an exciting and challenging milestone. Planning starts long before the actual construction process, and filling in an empty lot can be akin to being faced with a blank canvas with many opportunities. This is why consulting an expert is one of the first things you should do once you've decided to build your home.
Architect Jun Rodriguez is one of the three founding partners of the renowned Pimentel Rodriguez Simbulan and Partners (PRSP) Architects, an architectural firm with almost 35 years of experience in building structures like office towers, residential towers, hotels, malls, and recreational buildings. We seek his advice on how to effectively build a home that maximizes your lot, and he shares these tips below.
Spend where it is most impactful, then save on the rest
Planning for the home you intend to build includes a number of considerations, from choosing the right architectural and construction firms to creating an expense plan. Your expense plan should cover the cost of house construction and the professional fees of technical consultants, such as architects, engineers, and interior designers.
Arch. Jun advises to prioritize hiring design professionals when you are taking note of your costs. "Their expertise will help you realistically navigate the challenges of house design and construction. This will eventually save you time, energy, and money."
Other factors to keep in mind when strategizing your expenses include equipment maintenance, construction material availability and delivery, quality finishes, and housing for your laborers if you choose to provide it. It's also best to consider the lead time for delivery of materials coming from abroad to ensure that the project is within schedule, and allot timelines for potential construction delays since this will incur additional expense.

Your lot type matters
Two common types of lots are corner lots or inside lots.
A corner lot is found at the intersection of two streets. Living here gives you a better view, more openness, more sunlight, and more natural ventilation. Corner lot owners can customize their lot to have their own backyard, lawn, or a pool area depending on the area they have.  An inside lot, on the other hand, is surrounded on both sides by other lots. Living here feels more intimate, with the space allowing for  more privacy.
Apart from being familiar with your lot type, it is also important to be aware of how your utilities will be set up in your home. Located in Canlubang, Laguna, the Rockwell South at Carmelray community has its power lines running underground and a centralized water supply. These factors give you an idea of how provisions for water and electricity need to be set up in your home. Having these utilities underground gives a clutter-free development that is safer and more pedestrian-friendly. Such a visually-pleasing neighborhood is attuned with a high-end lifestyle. Residents who do work at home will also be glad to know that the area is Fiber-ready.
Know what your neighborhood offers
Be familiar with the community surrounding your lot, and if your neighborhood has exclusive amenities or dedicated spaces for recreation. One  of the best parts of moving into an area with an active community is taking full advantage of the different activities available to them near their area. Rockwell Carmelray, for example, has eight recreational parks spread across the estate, and has a central amenity area for its residents.
The exclusive community also improves the quality of life of its residents by being accessible to plenty of nearby retail and dining options. Because of its proximity to CALAX, one can easily travel to Metro Manila from home.
Plan your space to reflect your lifestyle
Identify your family's wants and needs, then use this to guide how you will design your home's interior and exterior.
"Does your family love hanging out with family and friends? Then consider a patio with outdoor dining surrounded by garden and water features. Or do they prefer indoor entertainment? Why not have a big living area that flows into a spacious dining area with a show kitchen, where you can entertain while cooking for your guests?" Arch. Jun says.
He adds, "Think about what activities you often do to determine what spaces are needed. Based on this, plan which spaces should be adjacent to each other, which spaces should be multi-use, which spaces should house noisy and fun activities, which spaces demand quiet and stillness, and so on."
Manage your expectations
There may be many things you would want to incorporate into your home as you build it, but keep in mind the size of your lot and the floor area you can build on. It would be helpful to list down the spaces you want to prioritize and make more room for in your house.
Use your design professional's expertise to guide your decisions. Let them know what your preferences are and request for design options that suit these. Additionally, make sure to be aligned with timelines and updates for the construction progress. "There will definitely be highs and lows, but with their guidance, you will learn a lot of technical stuff and decision-making strategies."
"You'll gain friends and learn more about your family and yourself. It'll also be rewarding when you finally see and live in the house you co-created," Arch. Jun shares.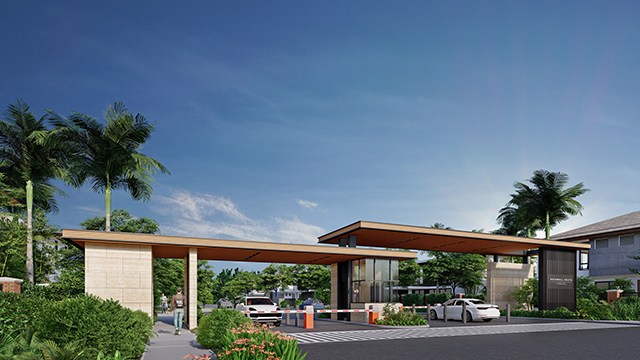 The vibrant and active community of Rockwell South at Carmelray in Calamba, Laguna helps lot owners create a home that suits their needs best in a refreshing and spacious environment. Visit https://staging.rockwellsouthatcarmelray.com/ to find out more.
Article taken from: https://www.esquiremag.ph/culture/building-your-first-home-here-s-how-to-make-the-most-out-of-your-lot-adv-con?utm_source=Facebook-Esquire&utm_medium=Ownshare 
https://staging.rockwellsouthatcarmelray.com/wp-content/uploads/2021/09/main-guardhouse.jpg
800
1600
Rockwell
https://staging.rockwellsouthatcarmelray.com//wp-content/uploads/2019/11/rockwell-south-logo-white-2.png
Rockwell
2022-11-03 06:19:06
2022-11-03 06:20:01
Building Your First Home? Here's How To Make The Most Out Of Your Lot