By Ching Dee
Planning on moving to the south of Metro Manila? Here are more reasons to finally push through with your plans
Living in Metro Manila can be a uniquely amazing experience, especially if you love its fast-paced lifestyle. With tons of dining choices and convenient locations near most working districts, it's the ideal space for young professionals.
But let's face it, big-city living is not for everyone. While there are lots of things to love about being in the metro, we're sure at some point you've considered moving to the countryside for a quieter, more peaceful existence.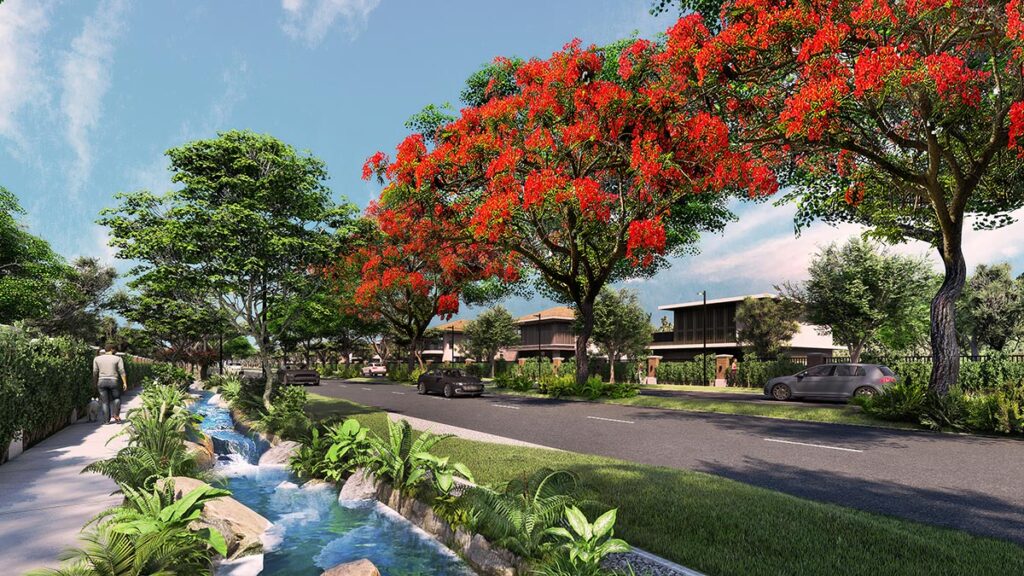 If this sounds familiar, find comfort in the fact that you are not alone. Tons of city-dwellers have made the move to the outskirts of Metro Manila where everything is still accessible (if you need to go back into the city), but when you drive back home it's every bit as serene as you hoped.
Laguna has always been one of the favorites for weary citizens longing for a nearby escape from the metro's unending busy-ness. If you've ever experienced how much good a weekend getaway to this province of promise can do, just imagine what a lifetime in it could do to you and your wellness.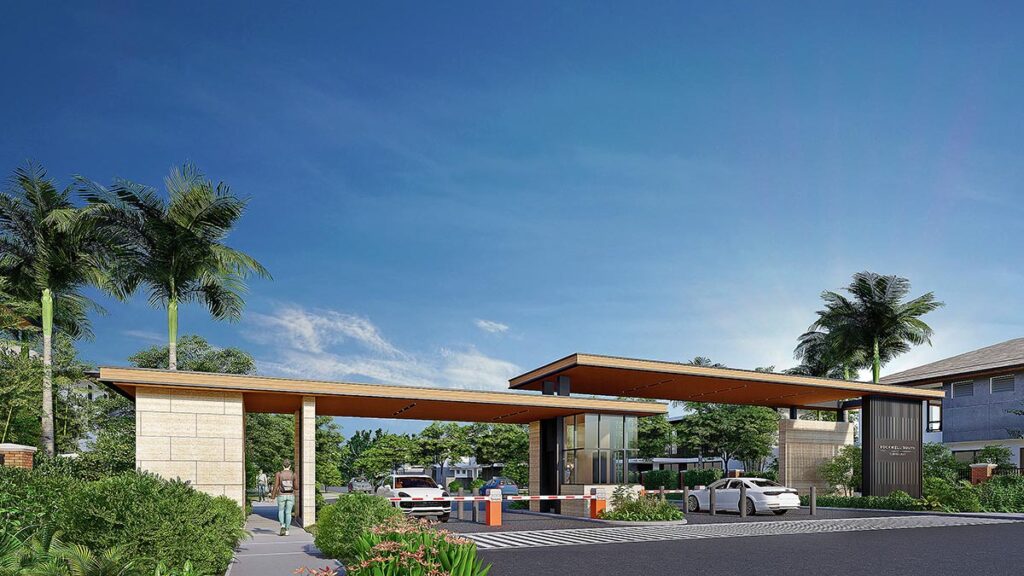 We've listed down four more reasons to finally say yes to those dreams of moving to the south and planting your roots in Laguna.
More space to Build your dreams
Laguna is a breath of fresh air from Manila despite being just a short drive away. There's simply just more space for you to breathe, live, and thrive in this part of the country without losing quick access to Metro Manila.
Rockwell Land's first premium horizontal development, Rockwell South at Carmelray, gives residents the freedom and space to build their dream home and their families as well. The developers will allow homeowners to build a home that fits their needs and lifestyle, whether it's for a newlywed couple, a starting family, or a clan that loves hosting large outdoor gatherings.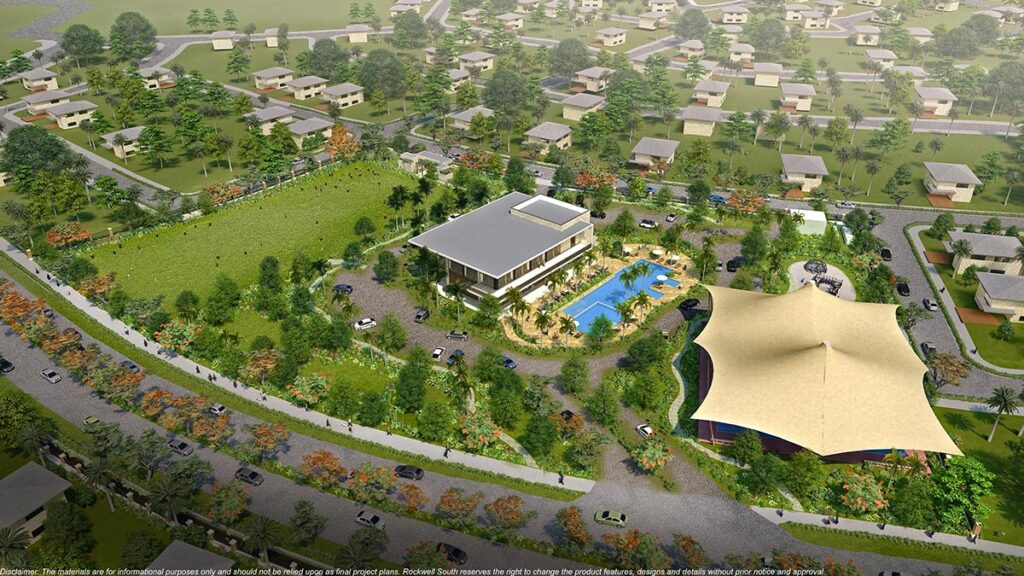 And we're not just talking about the physical possibilities of building a home here. It also gives residents the space to build the family they've always wanted in the comfort, convenience, and safety of a well-planned community.
Closer to nature
Living in the south means being a short distance away from wonders of nature like the captivating beaches of Batangas and Cavite, the mountains of Los Baños, and of course the history-laden communities of Nagcarlan, Paete, Pagsanjan, and Calamba itself. It's also just a quick drive to organic farms located in Tagaytay, Santa Rosa, and Cavite, to make sure you and your family stay fit and healthy while supporting our local farmers.
Rockwell South at Carmelray is also situated in Canlubang within the "Spring Resort Capital of the Philippines"—Calamba. It's a community that still exudes the charm of a quiet countryside town with conveniences of modern living.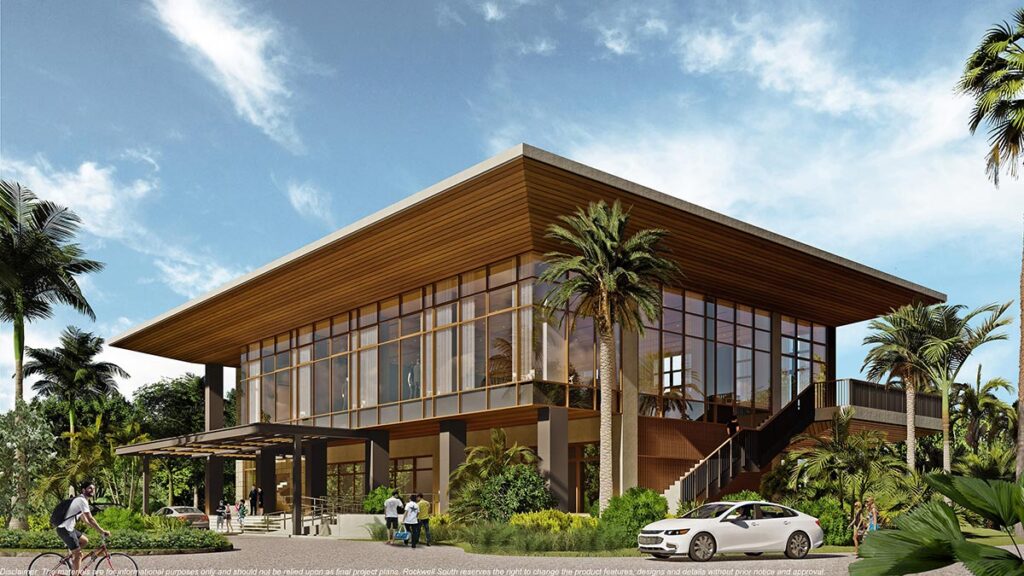 Out of the six hectares occupied by the property, almost a third of it is dedicated to outdoor space. Residents and their guests can enjoy 1.9 hectares of space for sports, fitness, wellness, and relaxation.
Accessible yet peaceful
Rockwell South at Carmelray has exits leading to the South Luzon Expressway, the southerner's gateway to Metro Manila. This main thoroughfare will give residents easy access to their offices in central business districts of Alabang, Makati, Ortigas, and even Quezon City. With Skyway, travel time could even be cut by almost half.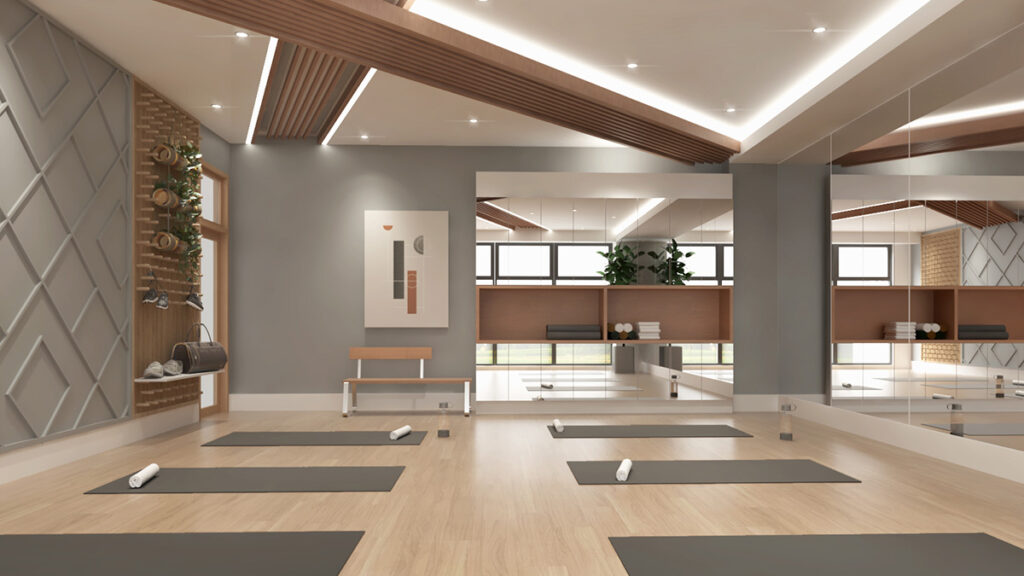 The property is also accessible from major hospitals, specialized clinics, churches, and even schools within Calamba. It is also home to reputable institutions and is only about 30 minutes away from the University of the Philippines in the "Special Science and Nature City" of Los Baños.
For leisure, residents don't need to go too far to enjoy themselves at shopping malls with hundreds of retail spaces, country clubs, golf parks, and even outdoor recreational parks. In fact, just a few minutes driving from Alabang and you'll be transported back home to your exclusive oasis.
Unique AMENITIES
After decades of providing access to luxury, Rockwell Land has balanced maximum comfort and efficiency.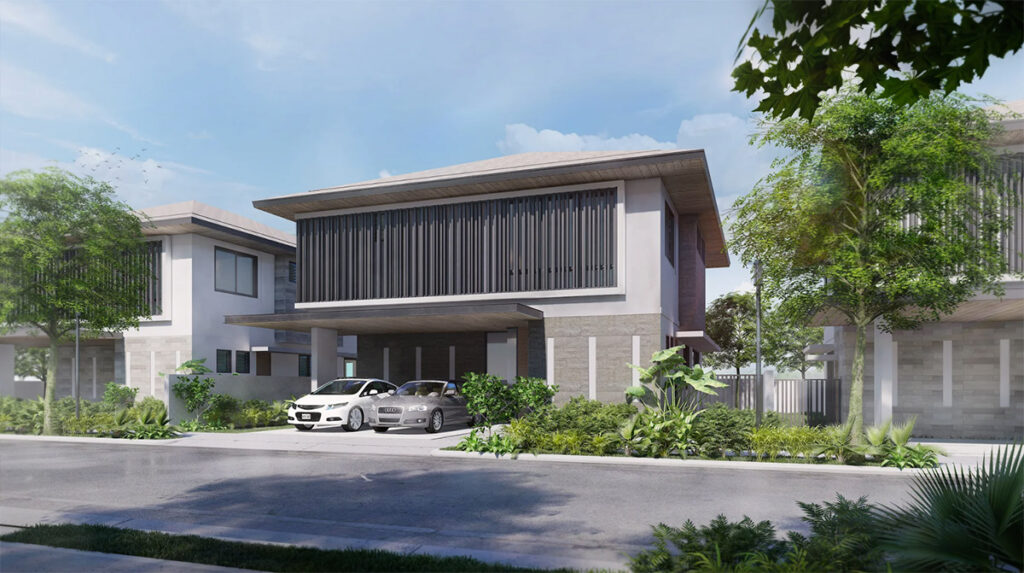 In its first gated community development, it gives the residents of Rockwell South at Carmelray almost two hectares of open land sprawling with amenities for the young and old to enjoy.
The Clubhouse is an ideal location for gatherings once time permits. Located at the property's Central Amenity area, one will also find a gym, swimming pools, and multi-purpose courts at one's disposal.
If you're looking to spend more time outdoors, the Treehouse Park is the perfect place to bond with family, friends, and even your furry companions.
The Fitness Park is every fitness buff's dream. A grand gazebo is available for various fitness sessions, like Zumba, Pilates, or even Aerobics. While a smaller Wellness Park with a yoga nook is just nearby if you'd like to take some time for outdoor relaxation while basking in the sun.
For the kids and the young at heart, the Play Park is filled with activities that will stimulate their minds and muscles. The property is so massive that it even has a Bike Park with an outdoor trail, a grilling area with al fresco dining and a tree house, and paved trails for ease. Pets are also warmly welcomed at the property; they even have their own Dog Park where they can play and socialize with other pets and residents.
Each member of the family—from grandparents to their great grandchildren to their pets—can revel in the moment at Rockwell South at Carmelray. Those looking for a new place to set roots in need not look far with this home in Laguna made just for that.
Source: https://propertyreport.ph/residential/2021/05/07/19780/life-beyond-ordinary-in-laguna/
https://staging.rockwellsouthatcarmelray.com/wp-content/uploads/2021/06/Screen-Shot-2021-06-10-at-6.18.32-PM.jpg
1468
2852
Rockwell
https://staging.rockwellsouthatcarmelray.com//wp-content/uploads/2019/11/rockwell-south-logo-white-2.png
Rockwell
2021-06-10 10:19:40
2021-07-28 08:16:04
Life Beyond Ordinary in Laguna