What will our living spaces look like in the future?
Over the past year, there's been a great change in the way we consider our living arrangements. The pandemic, they say, has changed everything—but among the greatest and most palpable changes are those that we feel in our own homes, which have become makeshift offices and schools. This upheaval of the Filipino home, along with the decades-long shifts in our tastes and sensibilities, is defining the home of the future.
Here are a few trends that may come to define your place of living in the coming years.
Minimalism will prevail
Recent years have seen the rise of minimalism as a philosophy and as a way of life. Proponents like Marie Kondo and "The Minimalists" Joshua Fields Millburn and Ryan Nicodemus have made it clear to all that accumulating stuff can be bad for you, and that in life, less often is, in fact, more. This naturally extends to the design of our living spaces. Today, the concept of a minimalist home has already gained popularity—people no longer want ostentatious facades and eccentric fixtures. Expect homes of the future to be increasingly pared down to bare essential features—blank spaces in which homeowners may live minimalist lives.
Homes will accommodate nature
The quarantine era has had many defining trends, but few have endured quite like gardening has. This may suggest that the "plantita" trend isn't a trend at all—it's a broader shift in the way we think about plants in our homes. We've come to value green homes, not just for the hobbyism of caring for plants, but for their more practical benefits, like fresh air. In the future, it will become ever more important to have a home close to nature, where we can grow our own plants or simply live in the presence of plants and trees in our immediate environment.
Space will be managed more strategically
Before the pandemic, many were content to live in small homes. If your lifestyle was such that you were more often out and about, it mattered less that you lived in a cramped condominium. But now that we've had to stay in, we're relearning the importance of space. We're realizing that our homes must have strategically designed spaces for every aspect of life: work, play, and family. This is why we can expect homes of the future to trend away from the shoebox apartment revolution of decades ago.
The importance of accessible "third spaces" will dictate design
At the height of lockdown, recreational spaces were all but totally inaccessible. This has spurred on a greater appreciation for these public access spaces—biking areas, playgrounds, parks, and courts—where members of a community can gather, not just for recreation, but for civic and social interaction.
Suburban life will lure people out of the city
All of these trends point to one in particular: the pull of suburban life. Now that we've all had to adopt work-from-home arrangements, more and more employers are coming to terms with the long-term viability of remote work. As such, living near the office carries much less importance. This allows people to seek other priorities in their homes—priorities like nature and space, which the suburbs typically offer.
Take, for example, Rockwell Land's first premium horizontal development. Rockwell South at Carmelray is an exclusive community that bears many qualities of the home of the future, situated in suburban Canlubang, Laguna. It's poised to provide its residents with a lush haven in which to rediscover life amid nature.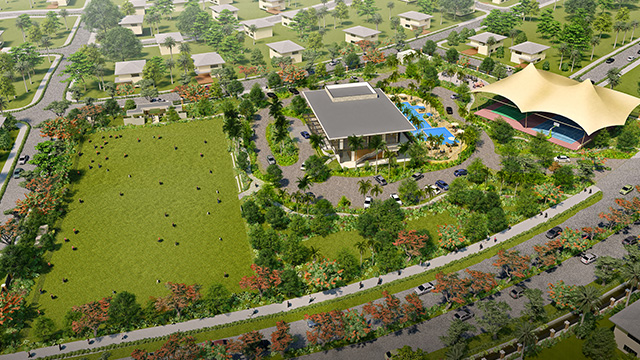 Rockwell South at Carmelray is surrounded by essential establishments such as schools, hospitals, retail establishments, retail and lifestyle hubs, as well as rising business districts. It's also accessible via the Cavite-Laguna Expressway—which makes road trips or family visits a breeze.
With a community that spans 63 hectares, you can have all the space you need and more while reveling in state-of-the-art architecture within nature. From wide roads and walkways shaded by trees to a refreshing waterway, pocket parks, and an expansive amenity complex—there will be plenty of outdoor activities that every family member can enjoy, too.
Lastly, with more security measures in place such as RFID system entry and CCTVs, there will be less to worry about.
Such coveted features are quite likely among those of the Filipino home in the future. And it's neither too early nor late to start building yours at Rockwell South at Carmelray today.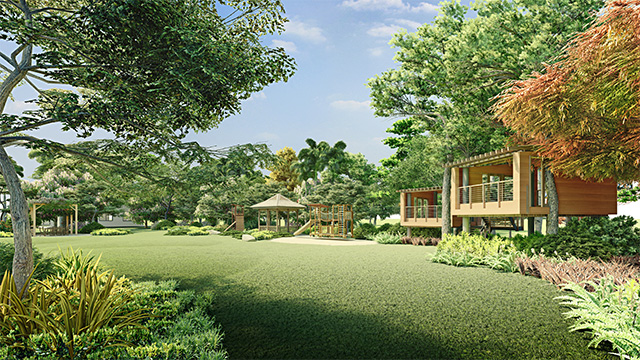 For more information about Rockwell South at Carmelray, visit its official website or follow the brand on Facebook.
Source : https://www.esquiremag.ph/culture/lifestyle/these-trends-are-shaping-the-filipino-home-of-the-future-adv-con?ref=home_featured
https://staging.rockwellsouthatcarmelray.com/wp-content/uploads/2021/04/image.jpeg
546
970
Rockwell
https://staging.rockwellsouthatcarmelray.com//wp-content/uploads/2019/11/rockwell-south-logo-white-2.png
Rockwell
2021-03-16 03:30:26
2021-05-12 04:44:25
These Trends Are Shaping the Filipino Home of the Future